The Original Birks Cinema (1939)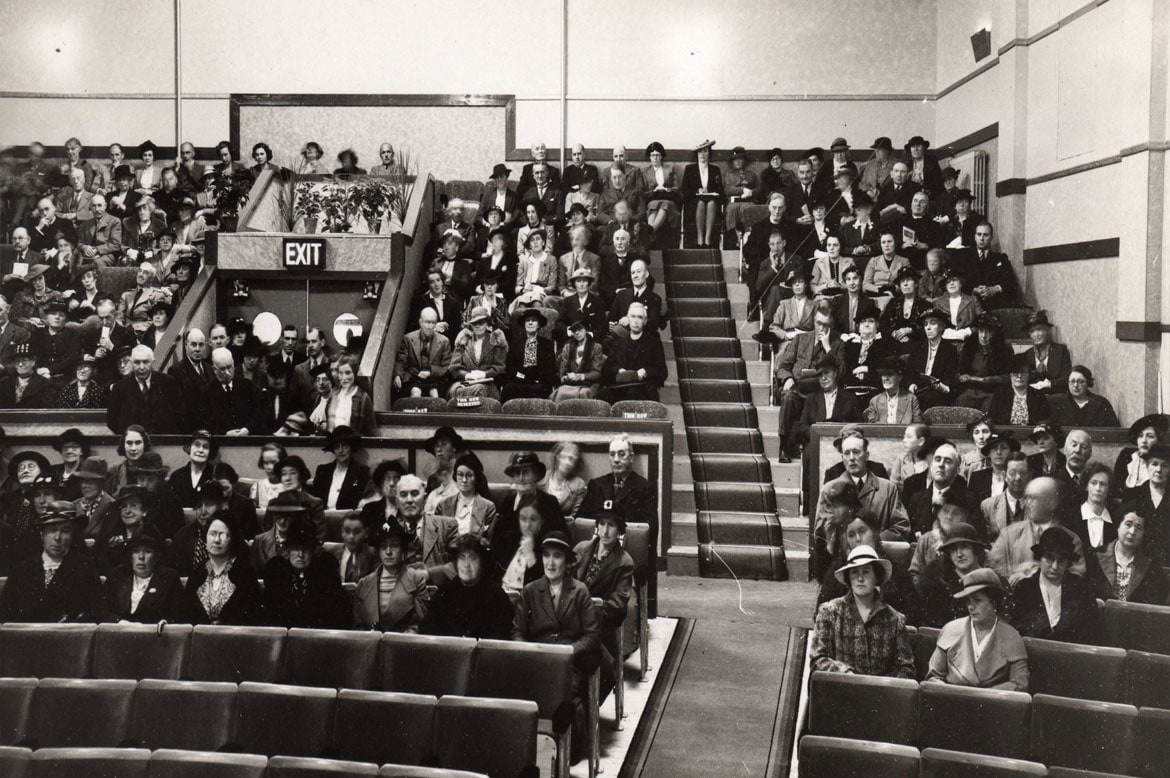 The original Birks Cinema opened on 3rd July 1939, just a few weeks before the outbreak of World War II. Built by Strathmore Picture Houses, Aberfeldy town square was now home to a beautiful Art Deco building housing a 450-seater auditorium.
Local newspaper reports praised the new Cinema's contemporary 'Snowcrete' exterior and tasteful cream, primrose yellow and green interior. The whole project had taken a team of 20 workers – most of them locals – just six months to complete and the story goes their names were sealed in a bottle built into a roof support pillar.
The cinema was named after local landmark, The Birks of Aberfeldy – 'birks' being Scots for 'birch trees' – a scenic tree-lined walk beginning in the town and made famous in a Robert Burns' poem:
'Bonnie lassie, will ye go, will ye go, will ye go, bonnie lassie, will ye go to the birks of Aberfeldy!'
'60 Glorious Years' with leading lady Anna Neagle was the first film shown on Aberfeldy's new silver screen, followed by 'Carefree' starring Fred Astaire & Ginger Rogers and 'Little Miss Broadway' starring Shirley Temple. Soon the cinema was also a gathering place for townsfolk to see cine newsreels as World War II raged across Europe and beyond.
The cinema was much enjoyed by local residents for many decades – there are still great stories about childhood memories of jeelie jars full of sweeties, first romances and the characters who ran The Birks and brought big screen entertainment to a rural community.
However, uncertain times lay ahead… could The Birks Cinema survive the rise of television and home entertainment?