The End of the Cinema in Aberfeldy? (1981 - 2005)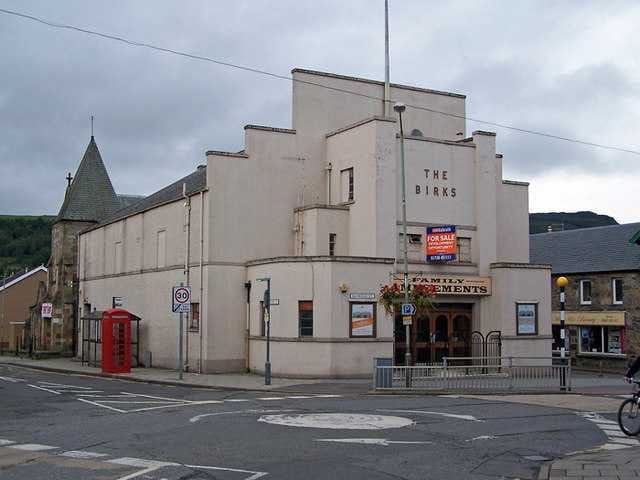 Sadly by the 1980s – as with many cinemas around the country – The Birks Cinema became uneconomic to run as even the addition of twice-weekly bingo sessions failed to keep the business afloat.
In September 1981, the local 'Comment' magazine featured an article – 'Bye Bye to The Birks' – reporting "the passing of the movie era" in Aberfeldy as the cinema was earmarked for closure and bemoaned the loss of "a cheap evening out the house" particularly as there was "nothing around to fill this recreation gap".
When The Birks Cinema closed its doors in 1982, there was no clear plan for this architectural gem and local landmark's future.
Rumours of the building's replacement with a supermarket came to nothing with the cost of conversion being deemed too high.
Instead, pinball machines replaced the projector for a time as the building spent a number of years as an amusement arcade but that too shut in 2004.
At the end of 2005, a local developer put the now very dilapidated building up for sale – The Birks Cinema's future looked bleak…