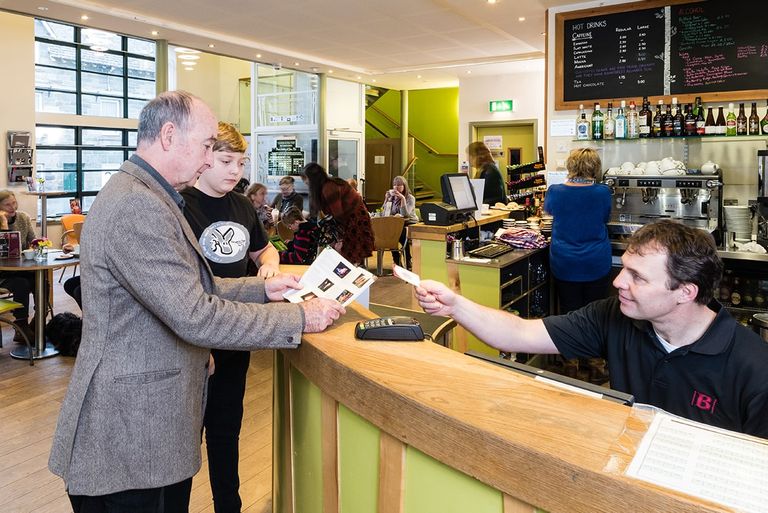 Got a question or some feedback? Whatever it is, we would love to hear from you…
For general enquiries about the cinema, Café Bar and our facilities – including what's on and coming soon – please view the FAQs below, or complete the form below and we'll be happy to help.
Frequently Asked Questions
+ How do change a ticket or get a refund?

When it comes to your Birks Cinema tickets, while we don't offer refunds, we do now have a new option you can use to credit your tickets to your account. That way, when you decide to book to see another film at a later date, you can use this new feature to use a credit amount when it comes to payment. Please go here for further instructions.

+ Can I reserve a table in the Café Bar?

Our Café Bar operates on a first-come, first-serve basis so we don't accept table bookings at this time.

+ What days and times is the Birks Cinema open?

Our current open days and times are displayed near the bottom of this page. Look for "Opening Hours" as you scroll down.

+ What films will you have when I visit?

We currently update films each Tuesday for the following week, with some special showings scheduled weeks or months in advance. Please see our Films & Events page for the current programme.

+ Is the Birks Cinema wheelchair accessible?

Yes, the entire building can be accessed with a wheelchair via ramps and lifts, as well as reserved seating for wheelchairs. For more info, view our accessibility guide.
Send Us An Email