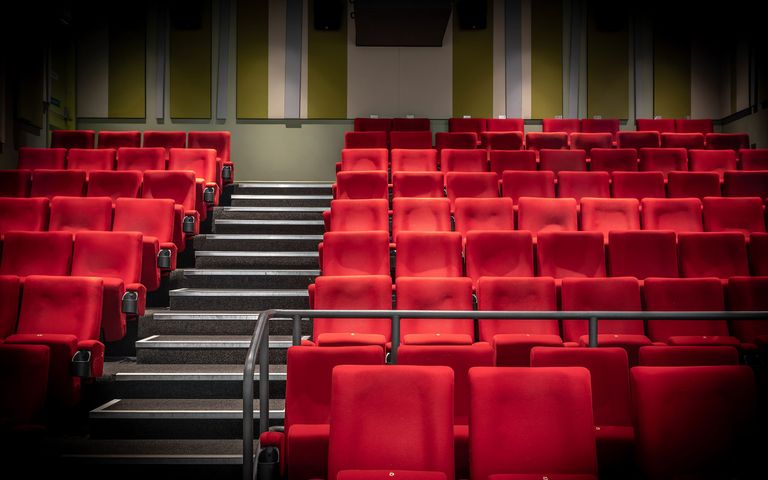 WHO WE ARE
The Birks Cinema Trust is a Scottish Company limited by guarantee and without a share capital, incorporated under Company Number SC360708 and is a recognised Scottish Charity, number SC041030. Registered Office: J&H Mitchell, 51 Atholl Road, Pitlochry, PH16 5BU. The Birks Cinema Limited is a 100% subsidiary of the The Birks Cinema Trust, and a Scottish Company limited by shares, incorporated under Company Number SC428528, with Registered Office at J & H Mitchell, 51 Atholl Road, Pitlochry, PH16 5BU, and was established to manage activities within the Birks Cinema building at 1 Dunkeld Street, Aberfeldy, PH15 2LE.
In the following terms and conditions, the term "The Birks Cinema" refers to either or both of The Birks Cinema Trust or The Birks Cinema Limited.
Our website address is https://birkscinema.co.uk.
INTRODUCTION
At The Birks Cinema we are 100% committed to maintaining the trust and confidence of our customers and website visitors by safeguarding their privacy and personal data.
This privacy policy was created in line with GDPR regulations to ensure you know exactly what happens to the personal data we collect from you or that you provide to us when you visit our website and/or perform actions on our website.
The policy will explain what personal information we collect, why and when this will happen, how we use it, when we may disclose it to third parties, and how we keep it secure.
WHAT PERSONAL INFORMATION WE COLLECT AND WHY WE COLLECT IT
Our goal is to collect as little information as we need. There are some cases where your information will be collected, and we make this clear when it occurs.
Email Signup
If you subscribe to an email list we collect:
Email address
Your interests (so we can tailor the emails you recieve)
We use this information to:
contact you to obtain or provide further information
keep you updated with news, products, and offers if you have opted in to receive marketing and newsletter emails
occasionally contact you to ensure you are happy with our service
We request this information through the subscription form on our website.
You can unsubscribe from marketing and newsletter emails or update your information at any time by clicking the links at the bottom of any of the emails or by contacting us at support@birkscinema.co.uk.
Contact Form Submission
If you submit a contact form on our website we collect:
Your Name
Email address
Other relevant info about your contact request
INFORMATION SHARING AND DISCLOSURE
We use third-party platforms and service providers (including providers of website hosting, security, finance applications, marketing, and payment providers) to perform tasks and provide services on our behalf and therefore need to share your relevant information with them to provide products and services related to your subscription.
MailChimp (collect, securely store, process information, and deliver marketing communications)
Netlify (collect, securely store, and process information, for contact requests)
Sage/Xero (process payments)
Personal data may be shared with government authorities and/or law enforcement officials if required, if mandated by law, or if needed for the legal protection of our legitimate interests in compliance with applicable laws.
Most importantly, we never sell, rent, or trade any of your personal data with any other business or organisation.
HOW WE KEEP YOUR PERSONAL DATA SAFE
We maintain administrative, technical, and physical safeguards to protect the personal data you provide to us and take all reasonable precautions to keep your personal information secure. To prevent unauthorised access, modification or misuse, access to your information is only permitted amongst a limited number of relevant employees and Trustees of The Birks Cinema Trust, and third-party platforms in order to carry out services.
HOW LONG WE KEEP YOUR PERSONAL INFORMATION
To provide you with our service we will retain a record of your personal information for as long as it is necessary and will do so in accordance with GDPR regulations.
ACCESS TO YOUR PERSONAL INFORMATION
You are entitled to view, amend or delete the personal information that we hold. This does not include any data we are obliged to keep for administrative, legal, or security purposes. Please email your request to support@birkscinema.co.uk.
OUR LEGAL BASIIS FOR USING YOUR PERSONAL INFORMATION
The regulations provide six lawful bases under which we may process your data. Typically, there are three bases under which we will process your data:
CONTRACT PURPOSES
When you make a purchase from us or make a donation to us, you are entering into a contract with us. In order to perform this contract we need to process and store your data. For example we may need to contact you by email or telephone in the case of cancellation of a show, or in the case of problems with your payment.
LEGITIMATE BUSINESS INTERESTS
In certain situations we collect and process your personal data for purposes that are in our legitimate organisational interests. However we only do this if there is no overriding prejudice to you by using your personal information in this way. We describe below all situations where we may use this basis for processing.
WITH YOUR EXPLICIT CONSENT
For any situations where other bases are not appropriate, we will instead ask for your explicit consent before using your personal information in that specific situation.
When you register online, sign up to a newsletter or opt-in to our communications using any of our forms (eg. a donation form or online form) or in person, then you are giving us your consent to send you film and event communications and fundraising materials by the methods you have chosen (e.g. email). We will never send you film and event communications without your consent, and you can withdraw your consent at any time. If you have provided us with your postal or telephone contact details, but haven't specifically opted-in to receive our communications (for example, making a donation by post), then we will carry out an assessment of whether it would be fair and reasonable to use them to send marketing event and research or fundraising information to you without your explicit consent (i.e. it is in the interests of our aims as a charity and will not cause undue prejudice to you). This is called a "legitimate interests assessment". You can opt out of our communications at any time if you don't want to receive them.
We will ensure we have a legal basis to use your personal information for the other purposes mentioned in this policy (usually with your consent, further to a legitimate interests assessment, or because the use of your data is necessary to comply with a legal obligation)."
You can find out more about your data protection rights on the Information Commissioner's Office (ICO) website here.
WEBSITE COOKIES
Website cookies are short pieces of data downloaded to your computer or device when you visit our website. It allows a website to recognise your computer or device and store some information about your preferences or past actions. We do not use any non-essential cookies and make every attempt possible to limit the use of any cookies to preserve your privacy.
Essential cookies are automatically placed on your computer or device and are required to assist with the functionality of the website and its performance.
EMBEDDED CONTENT FROM OTHER WEBSITES
Articles on this site may include embedded content (e.g. videos, images, articles, etc.). Embedded content from other websites behaves in the exact same way as if the visitor has visited the other website.
These websites may collect data about you, use cookies, embed additional third-party tracking, and monitor your interaction with that embedded content, including tracking your interaction with the embedded content if you have an account and are logged in to that website.
RELATED WEBSITES
We use other websites and services for a variety of functionality. In some cases, our site will direct you to another site which has different privacy policies than our site. When this happens you'll be taken to a domain other than https://birkscinema.co.uk and these websites may collect data about you, use cookies, and embed additional third-party tracking. Examples of this include the ticketing website (for purchasing tickets to films), loyalty card account website, making a donation, and others.
This document was updated in May 2021 and will be regularly reviewed in line with GDPR regulations.