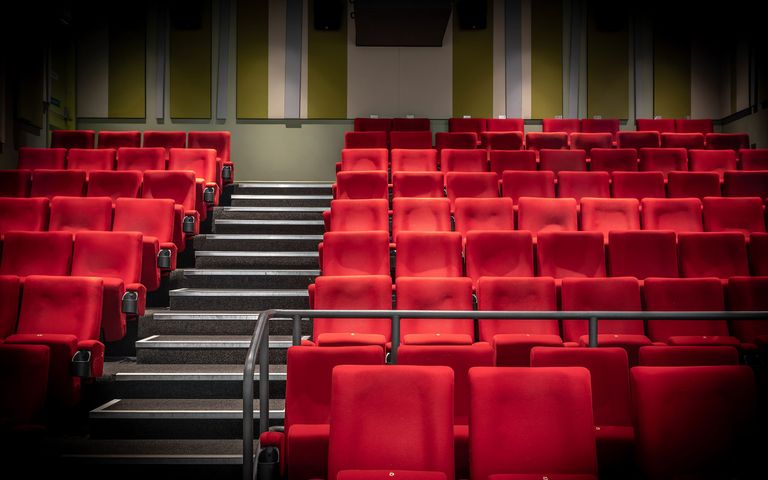 WHO ARE WE?
The Birks Cinema Trust is a Scottish Company limited by guarantee and without a share capital, incorporated under Company Number SC360708 and is a recognised Scottish Charity, number SC041030. Registered Office: J&H Mitchell, 51 Atholl Road, Pitlochry, PH16 5BU. The Birks Cinema Limited is a 100% subsidiary of the The Birks Cinema Trust, and a Scottish Company limited by shares, incorporated under Company Number SC428528, with Registered Office at J & H Mitchell, 51 Atholl Road, Pitlochry, PH16 5BU, and was established to manage activities within the Birks Cinema building at 1 Dunkeld Street, Aberfeldy, PH15 2LE.
In the following terms and conditions, the term "The Birks Cinema" refers to either or both of The Birks Cinema Trust or The Birks Cinema Limited.
INTRODUCTION
These terms and conditions apply between you, the User of this Website (including any sub-domains, unless expressly excluded by their own terms and conditions), and The Birks Cinema, the owner and operator of this Website. Please read these terms and conditions carefully, as they affect your legal rights. Your agreement to comply with and be bound by these terms and conditions is deemed to occur upon your first use of the Website. If you do not agree to be bound by these terms and conditions, you should stop using the Website immediately.
In these terms and conditions, User or Users means any third party that accesses the Website and is not either (i) employed by The Birks Cinema and acting in the course of their employment or (ii) engaged as a consultant or otherwise providing services to The Birks Cinema and accessing the Website in connection with the provision of such services.
INTELLECTUAL PROPERTY AND ACCEPTABLE USE
All Content included on the Website, unless uploaded by Users, is the property of The Birks Cinema, our affiliates or other relevant third parties. In these terms and conditions, Content means any text, graphics, images, audio, video, software, data compilations, page layout, underlying code and software and any other form of information capable of being stored in a computer that appears on or forms part of this Website, including any such content uploaded by Users. By continuing to use the Website you acknowledge that such Content is protected by copyright, trademarks, database rights and other intellectual property rights. Nothing on this site shall be construed as granting, by implication, estoppel, or otherwise, any license or right to use any trademark, logo or service mark displayed on the site without the owner's prior written permission
You may, for your own personal, non-commercial use only, retrieve, display and view the Content on a computer screen, and print the Content.
You must not otherwise reproduce, modify, copy, distribute or use for commercial purposes any Content without the written permission of The Birks Cinema.
PROHIBITED USE
You may not use the Website for any of the following purposes:
in any way which causes, or may cause, damage to the Website or interferes with any other person's use or enjoyment of the Website;
in any way which is harmful, unlawful, illegal, abusive, harassing, threatening or otherwise objectionable or in breach of any applicable law, regulation, governmental order;
making, transmitting or storing electronic copies of Content protected by copyright without the permission of the owner.
PRIVACY AND COOKIES POLICY
Use of the Website is also governed by our Privacy and Cookie Policy, which are incorporated into these terms and conditions by this reference. To view the Privacy and Cookie Policy, please click here.
AVAILABILITY OF THE WEBSITE AND DISCLAIMERS
Any online facilities, tools, services or information that The Birks Cinema makes available through the Website (the Service) is provided "as is" and on an "as available" basis. We give no warranty that the Service will be free of defects and/or faults. To the maximum extent permitted by the law, we provide no warranties (express or implied) of fitness for a particular purpose, accuracy of information, compatibility and satisfactory quality. The Birks Cinema is under no obligation to update information on the Website.
Whilst The Birks Cinema uses reasonable endeavours to ensure that the Website is secure and free of errors, viruses and other malware, we give no warranty or guaranty in that regard and all Users take responsibility for their own security, that of their personal details and their computers.
The Birks Cinema accepts no liability for any disruption or non-availability of the Website.
The Birks Cinema reserves the right to alter, suspend or discontinue any part (or the whole of) the Website including, but not limited to, any products and/or services available. These terms and conditions shall continue to apply to any modified version of the Website unless it is expressly stated otherwise.
LIMITATION OF LIABILITY
Nothing in these terms and conditions will: (a) limit or exclude our or your liability for death or personal injury resulting from our or your negligence, as applicable; (b) limit or exclude our or your liability for fraud or fraudulent misrepresentation; or (c) limit or exclude any of our or your liabilities in any way that is not permitted under applicable law.
We will not be liable to you in respect of any losses arising out of events beyond our reasonable control.
To the maximum extent permitted by law, The Birks Cinema accepts no liability for any of the following:

any business losses, such as loss of profits, income, revenue, anticipated savings, business, contracts, goodwill or commercial opportunities;
loss or corruption of any data, database or software;
any special, indirect or consequential loss or damage.
GENERAL
You may not transfer any of your rights under these terms and conditions to any other person. We may transfer our rights under these terms and conditions where we reasonably believe your rights will not be affected.
These terms and conditions may be varied by us from time to time. Such revised terms will apply to the Website from the date of publication. Users should check the terms and conditions regularly to ensure familiarity with the then current version.
These terms and conditions together with the Privacy Policy and Cookies Policy  contain the whole agreement between the parties relating to its subject matter and supersede all prior discussions, arrangements or agreements that might have taken place in relation to the terms and conditions.
The Contract (Third Party Rights) (Scotland) Act 2017 shall not apply to these terms and conditions and no third party will have any right to enforce or rely on any provision of these terms and conditions.
If any court or competent authority finds that any provision of these terms and conditions (or part of any provision) is invalid, illegal or unenforceable, that provision or part-provision will, to the extent required, be deemed to be deleted, and the validity and enforceability of the other provisions of these terms and conditions will not be affected.
Unless otherwise agreed, no delay, act or omission by a party in exercising any right or remedy will be deemed a waiver of that, or any other, right or remedy.
This Agreement shall be governed by and interpreted according to the law of Scotland and all disputes arising under the Agreement (including non-contractual disputes or claims) shall be subject to the exclusive jurisdiction of the Scottish courts.
BOOKING FEE
If purchased during a telephone call, a booking fee of £1.50 will be added to the standard price of the ticket, to cover the cost of staff time. Only one booking fee is charged per call.
DELIVERY FEE
This fee covers the cost of staff time for the issue of a Gift Card and the cost of delivery by Royal Mail to the customer's address in the UK, and is currently £3.00.
SALE OF TICKETS
By purchasing a ticket by telephone, in person over the counter, or via the website, you are agreeing to our terms and conditions of sale.
Tickets may be purchased online, by telephone or in person at The Birks Cinema. Please check the name of the show, venue, date, time and price prior to purchase.
If you have offered your address at the time of purchase of a ticket, you must inform The Birks Cinema of any change of address, contact phone number or email address after receipt of the ticket.
All tickets, price types and discounts are subject to availability, can be changed and/or withdrawn without prior notice and do not apply to tickets already purchased.
Where a concession is claimed, proof of identity and concession entitlement may be required. Please make it known at point of sale your concession requirements. Concession types and availability may vary and cannot be added retrospectively. Reductions may be limited for certain events. Certain concessions may not be available online – please contact with the Box Office of The Birks Cinema..
If you or any member of your party has additional support needs please raise these when booking and we will endeavour to help you with your booking requirements. If you require a wheelchair space, please inform the Box Office at the point of booking.
Where you are making a booking on behalf of a number of people, you accept these terms and conditions on behalf of all members of your party.
Tickets you purchase are for personal use. Tickets must not be resold at a higher price than face value. The Birks Cinema retains the right to cancel tickets that have been resold at a higher price without prior notification and the holder may be refused entry.
Once issued to the customer, a ticket cannot be reprinted.
SPECIAL OFFERS
From time to time The Birks Cinema will make special offers available for certain performances. These are time-limited and specific terms on availability and other conditions will be advertised with each individual offer. All special offers are subject to availability and cannot be used in conjunction with any other offer Only one discount can apply to any one ticket.
The Birks Cinema reserves the right to introduce discounts and special offers at any time. These discounts or special offers cannot be applied to tickets already purchased and will apply to the face value of the ticket. No discount will be calculated on the booking fee. The Birks Cinema also reserves the right to withdraw an offer/discount/promotion at any time.
CANCELLATION AND REFUND OF A TICKET
If a performance is cancelled, the customer will be offered a rescheduled date where possible, or a refund of the ticket and booking fee.
We will only refund tickets if the performance has been cancelled. We regret that tickets cannot be refunded due to adverse weather conditions if the performance goes ahead.
No refund on pre-booked tickets will be made on the announcement of a subsequent special offer.
TERMS OF ADMITTANCE TO A PERFORMANCE
For the protection and the comfort of all customers, the Birks Cinema reserves the right to refuse admission in reasonable circumstances including for reasons of health and safety, licensing laws, or aggressive or abusive behaviour of the customer to our staff or to other customers.
Latecomers may be asked to wait for a suitable break in the performance before taking their seats.
In exceptional circumstances we may provide alternative seats to those specified on the ticket.
The Birks Cinema may make alterations to the published programme for reasons beyond its control.
For health and safety purposes, a ticket is required for each child attending a performance. Some performances within our auditorium will have age restrictions. It is the responsibility of the ticket holder to check any advertised restrictions before they purchase tickets.
THE PERFORMANCE
Please switch off mobile phones and refrain from disturbing others during the performance to ensure that it is enjoyed by all.
Please be aware that other members of the audience may stand up during certain performances.
If you experience a problem during a performance please contact a member of staff so that we can do our best to resolve the issue at the time.
CHANGE TO A PROGRAMMED PERFORMANCE
The management reserves the right to change the programme due to unforeseen circumstances. All ticket holders will be notified of any changes, if practicably possible.
The management reserves the right to change the start and finish times of any performance.
In the event of the cancellation of a performance, ticket holders will be notified in advance, where practicably possible.
Programme and performance details are correct at the time of print publication. However, on occasion changes may be unavoidable.
THE BIRKS CINEMA GIFT CARD
A Birks Cinema Gift Card is valid for 1 year from the date of purchase.
Consumer cancellation rights apply to the purchase of Gift Cards. If the Card is unused, you have the right to cancel the Card within 14 days without giving any reason. The right to cancellation will expire after 14 days from the day of purchase.
If you wish to cancel, you must inform us either by letter sent by Royal Mail or by email and return at your own cost the Gift Card to The Birks Cinema Ltd, 1 Dunkeld Street, Aberfeldy, PH15 2LE .
MEMBERSHIP OF THE LOYALTY CARD SCHEME
Membership of the Loyalty Card Scheme can earn Loyalty Card "points" on selected performances and on selected hot drinks. For details of benefits that can be accrued, please see the Loyalty Card Guide on our website.
Membership of the Loyalty Card Scheme is valid until the member advises that they wish to cancel their membership.
NO UNAUTHORISED RECORDING OF ALL OR PART OF A PERFORMANCE
We comply with the regulations laid down by FACT, the UK's leading intellectual property protection organisation.
No audio or visual recording equipment is allowed within the auditorium for the purposes of unauthorised filming of the performance. Any person found with this equipment may be asked to leave the venue and the recorded material may be destroyed. We will communicate the full personal details of the person to the appropriate authorities, which may include the Police.
FILM AND SOUND RECORDING AUTHORISED BY THE BIRKS CINEMA
The Birks Cinema or its agents may carry out film or sound recording in or around our venue. By purchasing tickets you consent to you and your party being included in any recording, and to its exploitation, without payment.
Acting as a box office for third party events
The Birks Cinema occasionally acts as a box office for third party events. These events are not promoted by The Birks Cinema and we take no responsibility for any aspect of their programme or operation. Any queries should be directed to the promoter concerned.
DATA PROTECTION
In accordance with the General Data Protection Act and previous Acts and with your permission, we may record your address in order that we can
contact you in the event of a cancellation
authorise a credit / debit card transaction
mail out your tickets and
keep you informed of future events.
We may use and disclose anonymous aggregate booking information (excluding credit card details) with external agencies for the purpose of analysis and research. The Birks Cinema will take all reasonable steps to ensure the security of data within this process.
For further information please see our Privacy and Cookie Policy on our website.
FEEDBACK FROM OUR CUSTOMERS
We welcome your feedback.
If you have any complaints, queries, compliments or suggestions please use contact us through our Contact Us page or email us at support@birkscinema.co.uk. We aim to respond within 3 working days.
ATTRIBUTION
Some parts of these terms and conditions were created using a document from Rocket Lawyer.
This document was updated in May 2021 and will be regularly reviewed.