An Award Winning Relaunch (2013)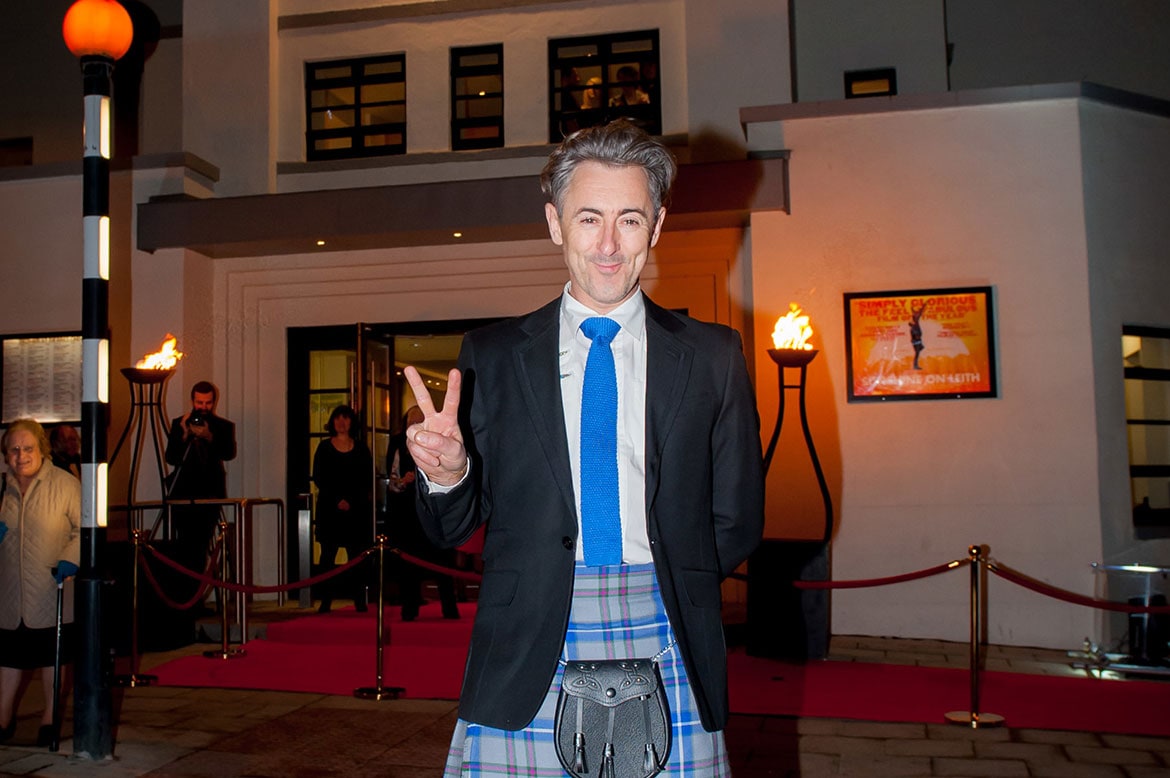 On Saturday 20th April 2013, The Birks Cinema's doors opened again to the public – one of the first independent cinemas in the UK to be totally renovated and re-opened.
Movies in the cinema's opening programme included – Iron Man 3, Oz: The Great and Powerful, Trance & the latest Star Trek adventure – plus animations – Brave & Wreck It Ralph – and featured 3D screenings. 'Little Birks' family favourite films at reduced ticket prices were also introduced.
And for lovers of the arts… experiencing the drama of performances from The National Theatre, Moscow's Bolshoi ballet and the Royal Opera House were now also in reach.
The entertainment choice available every week quickly became one of the venue's trademarks.
Many events were also held inviting local school children, business and civic leaders from across Highland Perthshire to explore and enjoy their new cinema. And, in November 2013, patron Alan Cumming returned to Aberfeldy to attend a gala celebration along with his mother and many of the people who'd been instrumental in bringing back big screen entertainment to a rural community.
In the following year, The Friends of The Birks Cinema became The Birks Cinema Trust (TBCT) which still oversees the running of the cinema today. One of the Trust's most important initial objectives was to establish the cinema's programme of community activities and make these accessible to as many people as possible.
Ultimately, it's always been about a community working together… Robin Baker Associates won an RSA award for the project and Aberfeldy itself gained a Creative Places accolade due to the extraordinary efforts of the Friends of The Birks Cinema Chair and the many creative business people in the Tay Valley.
And local furniture maker, Angus Ross, who crafted much of the cinema's interior woodwork, now also has an exhibit in Dundee's new V&A Museum!
All the hard work had paid off – the magic of cinema had returned to the heart of rural Perthshire. But in reality, much hard work still lay ahead as The Birks Cinema would have to rely on local residents and visitors' continued support if it was to be a success and secure its longer term future…
We're passionate about cinema and everything it offers…! The learning and experience of the whole Birks Cinema initiative has been documented and shared with many communities wishing to bring back their own cinema entertainment. Click the link below to read or share this document.