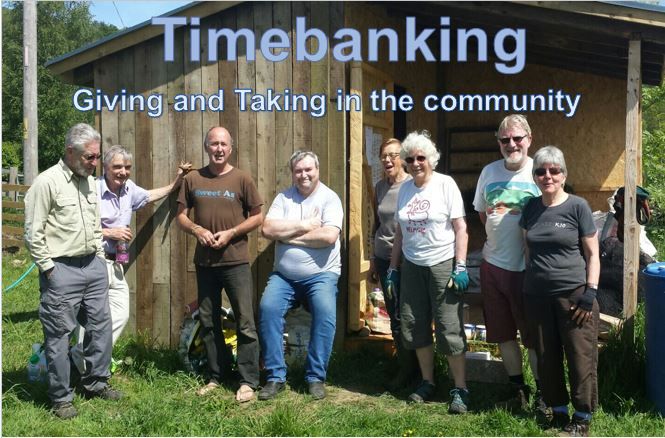 We are dedicated to helping people in our community get and give help with small tasks and services. Our volunteers freely share their talents, interests and energy. And you don't need to be a member to ask for help!
We continue to run a Covid-19 support group, and offer help with all kinds of everyday tasks such as dog walking, food shopping and prescription collection to name a few!
Our Grow to Give is a new initiative this Spring which encourages members of the Timebank and wider community to grow food to share, or exchange. This project is a local response to the national news that more people in the UK will move into food poverty this year.
We also run weekly social, get-togethers. It's a great way to meet new people or catch up with old friends. This continues currently, virtually using zoom.
Please visit: www.tayvalleytimebank.com for full information on your local timebank: how it works, how to get involved and to see what we look like!