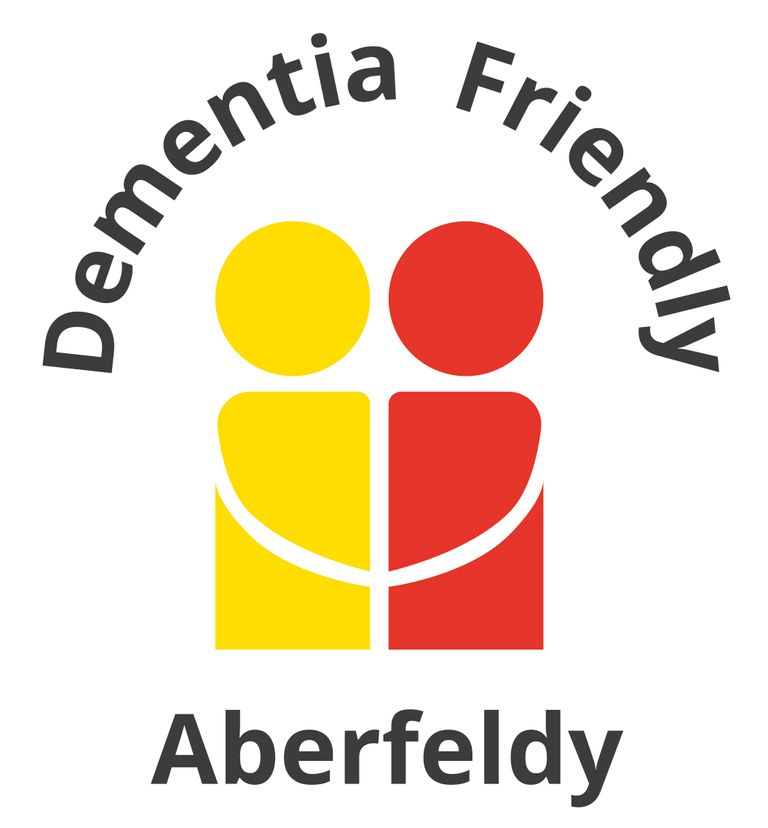 The main aim of a dementia-friendly community is to make sure people with dementia and their carers are empowered and enabled to remain part of their community, to maintain their identity, and be treated with dignity and respect.
Aberfeldy is a small town where a culture of kindness already exists so with a little effort, becoming a recognised dementia-friendly community is a possibility.
The process involves learning a little about dementia and doing very simple and practical things that can make a massive difference to people living with dementia, as well as their carers. By looking at all aspects of their lives, we can identify the small steps which can make a difference, including changing the colours of clocks, doors, and door-mats, and providing clearer directions on signs and documents.
More information can be obtained from www.alzheimers.org.uk and from www.alzscot.org
The Dementia-Friendly Aberfeldy Collaborative, or DFAC for short, has set up a project which is currently requesting financial assistance from funders, and support from community members (including businesses and the general public) to make these changes within our community.
Our plan includes providing a "DFAC App" which the person living with dementia (or the carer) can personalise for use on their own smartphone. The DFAC App will also include a locator map of Aberfeldy, and guidance on its attractions, shops, and other amenities. The App is designed to be used by both locals in, and visitors to, the community. We also plan to provide to businesses, free-of-charge or at minimal cost, items which can make their premises more dementia friendly.
If you wish to offer your support, or if you have questions, please contact one of the following members of the DFAC Committee:
janette.dfag@gmail.com meg.dfag@gmail.com judy.dfag@gmail.com