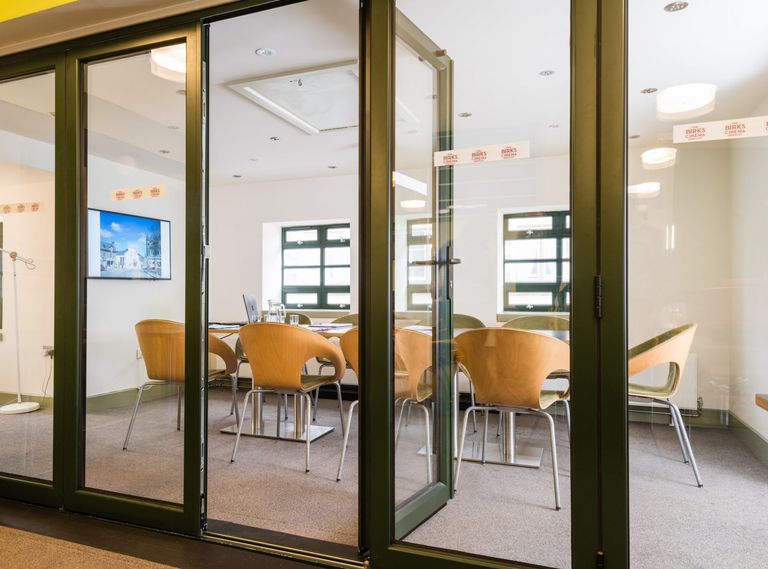 Our flexible event space can accommodate many activities in a memorable setting. From smaller meetings, informal gatherings and big screen presentations to hosting a film screening to remember…
Live-Streaming and Audio/Video Recording Studio
Screen Your Favourite Film
Meeting & Presentation Facilities
Catering Options
Live-Streaming and Audio/Video Recording
The Birks Cinema auditorium is an ideal environment for audio recording and live-streaming of events. The acoustically-dead room makes for a great recording environment, and coupled with professional lighting and a multi-camera set-up the Birks is an ideal location for a variety of live-streamed events:
Music videos and live-streaming concerts
Conferences
Stage Performances
Multi-track recording
Meeting & Presentation Facilities
Looking for the right venue to hold a meeting or presentation?
Our flexible facilities in a unique setting are great for:
Smaller roundtable sessions in a private meeting room
Larger, more informal gatherings on our mezzanine level
Presentations in our auditorium – with spacious comfortable seating for up to 104 – powered with state-of-the-art audio visual technology
There's also space for break-out sessions or a drinks reception or buffet where everyone can mingle. And, of course, you could round off your event with a film!
Catering Options
We also offer refreshment choices to complement your event:
Tea & Coffee selection
Light Lunches
Drinks Reception
Buffet options
The cinema gives you lots of options. Contact us about your plans, by submitting your enquiry here.
Related